Every brand needs a strategy, that's a given.
If you're currently operating without a strategy then this has to change. Seriously.
No strategy equals no direction.
Granted it can be difficult to know where to begin, but that's about to change. Today, I'll talk about 7 tools that are perfect for brand strategy research.
Shoutout to Stef from @letstalkbranding – he helped me with this post and has some incredible insights. Click on his @ to check out his Instagram.
Let's begin.
Understanding how people search is essential to understanding consumer behaviour. 
Look for keywords in your niche and analyse their performance over the last 5 years. Is it increasing? Stagnant? Declining?
It's a valuable insight into the demand of your consumers and is highly important when crafting your brand strategy.
Now this is a tool the majority of you probably won't know of. (I didn't for a long time)
It's a great tool for receiving qualitative feedback from your customers.
Videoask enables you to record a video of you asking a question and receive a video or text responses from your customers.
Download the videos and save the responses to use for reference when creating your strategy.
This is the single best tool to create surveys. (Sorry SurveyMonkey)
It's an excellent way to gather quantitative results from customers, perfect for research and brand strategy.
Typeform allows for a very immersive way of gathering data that results in a bigger conversion rate with a form design that perfectly matches your brand identity.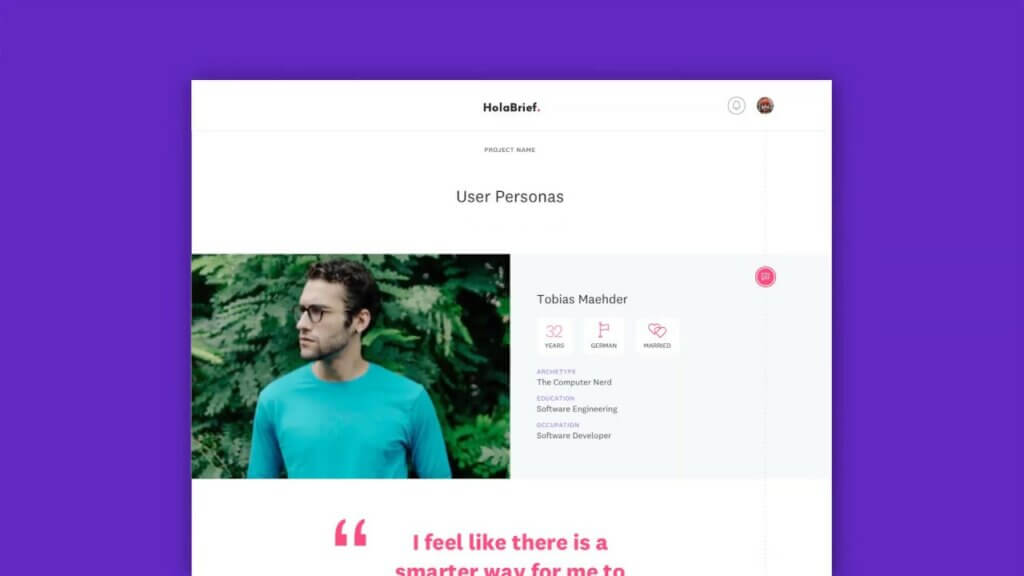 Looking for a more creative way to gather research? I think this might interest you.
Holabrief is an amazing platform to capture all of your research in a visually appealing way.
Map competitors, create personas, craft positioning statements, and define the character and personality of your brand.
It's highly useful when presenting to your team or investors, displaying information in an easily consumable way.
My favourite part of Holabrief is being able to create your own exercises and use those as templates for your projects.
After all, we process images 60,000x faster than text, so use those visuals!
This is a golden tool that has seen a lot of love recently. Especially in the professional creator niche.
All you have to do is enter a keyword into the search box and BOOM!
You now have a complete list of questions that the public are asking on search engines.
Yes it's that simple.
Look at these questions and position your brand strategy to solve a handful.
Solutions sell.
Okay this isn't a 'research tool' specifically.
It's an organization tool.
(Please stop booing and throwing things, I promise it's worth it.)
List bullet points in an easily condensed and concise format that's both clean and easy to understand.
Say you're doing a competitor audit.
List all the competitors and tag them with different attributes in a Notion database.
It's like a second brain you can depend on.
Final Note
At the end of the day, tools are just tools.
The best research BY FAR is to ask.
Ask your target customers what they would like to see. Communicate with those likely to buy your service and tailor your brand to suit them exactly.
Be niche in your strategy.
You may not know the answer now, but you'll never know if you refuse to ask.